So you have to think of what the perfect plan for your parents visiting Tokyo. The added kick is that your parents are not the 20-somethings that usually come and visit Japan, and are not likely to enjoy running around at the break-neck speed that Tokyo often asks for. If your situation is like mine, your parents are in town with you for a few days, then heading off to do a little exploring of their own in Japan. After that they come back for a few days before their flight home.
This is not your standard "99 Things To Do In Tokyo" guide.
It's a plan to show your parents enough of Tokyo to have fun and explore, but not so much as to exhaust them and, by association, exhaust you too. For example, do your parents really need to be experiencing the crush of people getting on and off trains first hand? I think mine wouldn't like that one bit!
This is a preliminary list and I would like to update it when our fans comment on what they would do in Japan with a limited window. Also my parent's flight was moved so the last day planned was squished in to other days. There are tons of places to go in Tokyo, and I'd really like to know if you think I left out something unmissable! Sound away in the comments!
I left out a lot, and here's why!
I don't think my parents want to be running around to see everything in Tokyo. For one thing, that's impossible! I think you could live in Tokyo for your whole life and still find crazy things that you weren't expecting! I'd rather take it slow, see the most important sites and the ones that make you "Wow!" and then spend some time together. So we won't be going to some places.
I'm skipping Roppongi because there are other places that do all the daytime stuff better, and my parents aren't into clubbing.
I also skipped the famous and much lauded Tsukiji because, in my opinion, waking up at stupid-o'clock just to go and get some fresh sushi is just too much, especially since I can get amazing sushi at 魚力海鮮寿司 only two minutes walk from my apartment! Actually I live on the Seibu-Shinjuku line, so there is probably no way that I'm ever going to get there in time. Usually the fish market opens at 4:30 in the morning!
I thought we should probably skip Akihabara because, even though I really like it to go and buy awesome things like vintage video games at Trader or Retro Game (レトロゲーム) and all the cool tech and anime shops, my parents aren't into that. If your parents want to see the big neon lights and the spectacle, and maybe a little bit in the marvel of modern technology, then you can set aside some time for this, preferably at night.
Ueno Zoo is another place that I was told that I should take my parents, but actually my family and I usually feel bad going to zoos as we don't like to see the animals in cages. So for that reason I left that off the plan. Also it would be a lot of walking and my pop doesn't like to walk too far on account of his feet. For others though Ueno Zoo may very well be a fun outing for half a day.
How it really went down…
First Day
We did none of the things I had planned…
Mum slept almost all day, and only woke up for dinner! Dad came with me to the supermarket and I watched on while he tried to figure out what just about anything was.
So a note to the wise, don't plan anything at all on the first day if your parents arrive in the morning.
We did have しゃぶしゃぶ (Shabu Shabu) though! It was fantastic, and I highly recommend it as a first day in Japan meal. It's not too different from a western style meal since it is basically just cook-it-yourself pork, but it just tastes so good that anyone can appreciate that flavour!
What is shabu shabu?
Second Day
Okay, good start, everyone is awake. We left the house a little late, but enjoyed rush-free trains all the way to Asakusa, our first stop.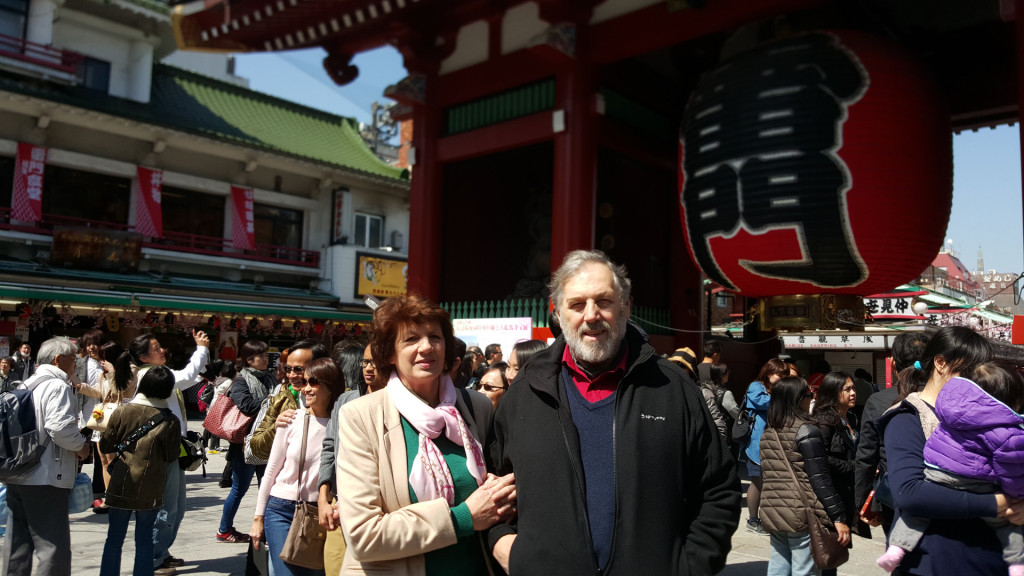 Next we took the bus to Skytree.
Third Day
So guess what… the booking system for the Ghibli Museum in Mitaka is pretty insane. You have to go to a Lawson Convenience store to get a ticket exactly a month before you want to go to the museum. They book up so quickly that unless you go on the day it opens up to reservations, you probably won't get it. So we missed our chance, so instead, I moved the visit to Shibuya to today! It wasn't as busy as I would have liked to see, but at least the trains weren't awful!
We were getting hungry while we were in Shibuya, so we looked around and found a nice Tonkatsu place. とんかつ (pork cutlet) is a really delicious Japanese style dish that I wanted my parents to try during their stay here, as it is one of my favourites.
Before leaving we made sure to visit Hachi-ko, the legendary dog who waited at the station for his master every day. He continued to wait even after his master died, a testament to the loyalty of dogs. This is the meeting spot for Shibuya area, and there are always tons of people crowded around so you have to take your picture fast!
On our way home we decided to make a stop at Harajuku and see if we couldn't get into Yoyogi park to see the beautiful shrine. Unfortunately I am stupid, and I forgot that almost every shrine and temple closes in Japan around 5pm. Yoyogi Shrine even closes at 6pm and we were too late, but we did spot a Cat Cafe opposite the station, and my mum desperately wanted to check it out.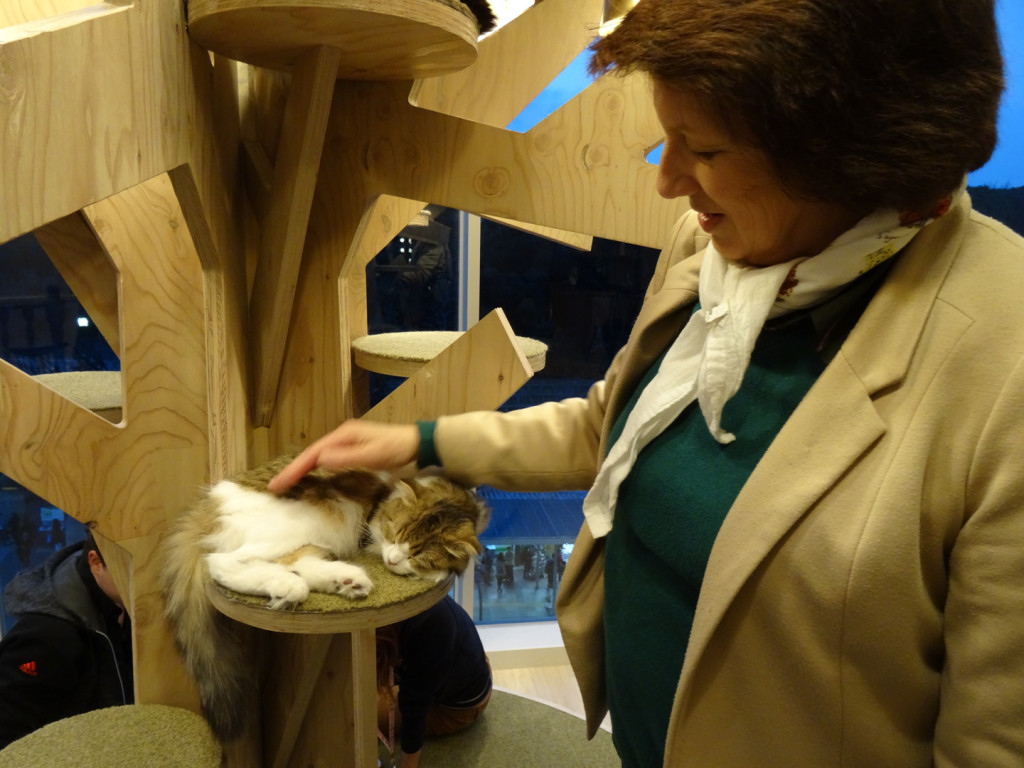 And we also found a funny cat who couldn't stop pulling faces!
We intended to go for sushi at my favourite sushi place under the station near my house, but I think the timing wasn't the best. Both of my parents were still full from the Tonkatsu, but we went for sushi anyway. My dad decided that he wouldn't order anything, then kept picking at my delicious まぐろ味比べ (various cuts of tuna) set. I did get a chance to teach them this rather simple way to put 醤油 (soy sauce) on the fish without getting it all on the rice and having that fall apart.
Fourth Day
We didn't go to Yokohama either. So many long trips that we decided not to take because my parents were just too tired for it! Going on a 2 hour train ride to Yokohama would be fine with me, I'm used to spending hours a day travelling to and from work and other places, but this isn't the idea for our parents generation.
We actually went to Ikebukuro today, a shopping town that is definitely NOTY somewhere I would recommend going with your parents. It is busy and crowded and really has nothing much of interest to do other than shopping. My mum wanted to pick up a few things for my brother and sisters, but my dad spent much of the time sitting outside the shops we went into, and I feel like the long shopping trip was a waste of time. There are plenty of places to go along the way for shopping, for future reference, take the time to do that instead of making a day for shopping.
We did, however, get some nice chances to see the beautiful sakura blossoms. Spring really is the best time to come to visit Japan!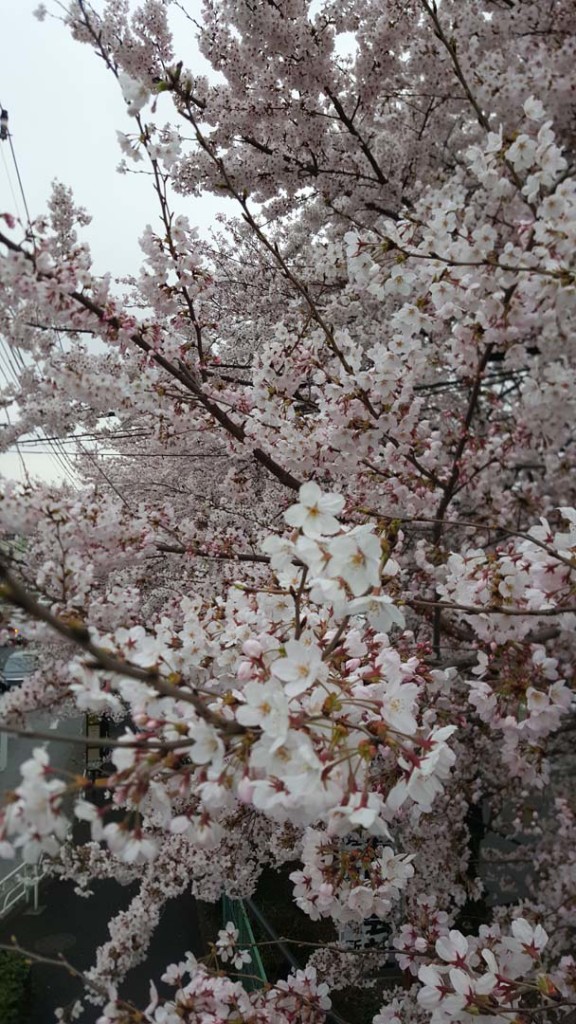 Fifth Day
To the airport! My parents flight got pushed to 12:35pm so we went via Nippori to Narita (taking the sky-express). I actually left them at Nippori, as the Sky-Express takes a while and costs a lot, and it actually goes straight to the international airport with no stops, so I felt they could (and they did) figure it out on their own.
And they did do a lot on their own! Don't underestimate your parents, they might not speak the lingo but they've been around the block a few times!
Here are some of my favourite pictures from their adventures around Hiroshima, our meetup in Osaka, Kyoto, Nara and Fuji!
Thank you for reading!
I hope you all liked that. Please let me know what you would do if you had another day or two with your parents, or if you think I really missed something big that you shouldn't miss in Tokyo or elsewhere in Japan.
Subscribe below to get exclusive access to our advanced materials and our popular newsletter.