What kinds of teaching jobs can I get in Japan? Are all teaching jobs the same?
Not a chance!
There are tons of different kinds of English teaching jobs you can get, and this isn't even to mention what you could do on your own once you've been here a while and can find your own opportunities.
Here are the main types of teaching jobs you can get in Japan!
1) Eikaiwa (英会話)
Teach your native language at an Eikaiwa. The most well known examples are AEON and ECC, but there are tons of others. Eikaiwa 英会話 literally means English conversation, but don't be discouraged as you can teach Chinese, French, Spanish or German as well. Many schools have demand for other languages as well as English. These used to be mostly just for adults coming late at night, but now kids come too. You usually sit in a small classroom with the student(s) and either just have a conversation or you go over materials with them. Dress is usually formal as your students are often business men and women, but will be more casual if teaching kids.

Pros: Flexible schedule, low barrier to entry, applications accepted all year round.
Cons: High turnover, often lower or just average pay, two-day weekends are rare (usually one day in the week and one at the weekend), cramped teaching areas, formal dress, little room for creativity when using company materials.
2) Juku (塾 lit. mastery)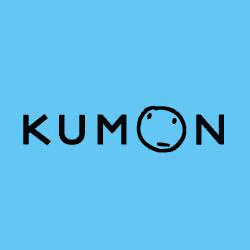 Similarly, there are after school programs/schools called Juku (often referred to as cram school). A good example is Kumon, and although the environments are very similar to Eikaiwa, there is a key difference. You are usually in a small room with in this case children and instead of preparing them to speak/listen to English, you are prepping them for English tests like Eiken, TOEFL and TOEIC. Unlike Eikaiwa where the students choose to undertake English education, in Juku often the kids are already a bit worn out from school and/or after school sports before coming. You can imagine their enthusiasm levels at first. Your job isn't to just prep them for some test, but to keep them engaged. If you genuinely care, they will respond in kind.
Pros: Flexible schedule, low barrier to entry, applications accepted all year round, easy to enter into once on the ground in Japan, fits well as a part-time gig.
Cons: Often lower or just average pay, two-day weekends are rare, students come to you tired from school, little room for creativity when using company materials.
3) ALT (Assistant Language Teacher)
Teach your native language in Elementary through to High School classrooms as an assistant to the home room JT (Japanese Teacher). Most can get away without much prep as the JT sometimes does it for you, but don't expect that to be the norm. They might expect you to make activities worksheets.
Pay varies greatly here depending on the company that places you. JETs are often ALTs and are compensated well. If you can't get into the JET program, no sweat, get close with the Japanese school board on the ground and you can make as much or more than JET ALTs by taking out the middle man introductory company such as Interac, Borderlink or Heart.
Another way to earn more is to work for private schools. Japan has many and also there are private schools run by universities that pay teachers well. Apply between Jan-March for April start positions (most) or by summer for fall positions.
Pros: Consistent daily schedule (8:30- 4:30) 5 days a week only, holidays off, low prep, feeling a sense of community and often involved in local festivals and other festivities, JTs often don't speak English well so can build on the Japanese skills.
Cons: Mid-level barrier to entry, little to no control of curriculum, not for you if you don't like kids, JTs rarely speak great English so you really need to have some Japanese ability.
4) JET
Work in the JET program. JET stands for Japanese Exchange and Teaching. Most positions are for teachers of course as the name would suggest, which basically means an ALT. There are now positions for sports coordinators to work with schools and the CIR (coordinator for international relations), a highly coveted and competitive position for those with at least Gohan level Japanese skills (think: battle on Namek. He's small but packs a punch!). JETs are usually well compensated, a good $1,000 more per month in many cases than the average Eikaiwa or ALT teacher. Applications start nearly a year out! Whoa. JETs are usually placed in areas where few foreign teachers tend to go – welcome to the sticks!
Pros: High pay, same pros as the ALTs above, get paid a pension after JET is over.
Cons: 5 year contract limit, super high barrier to entry, highly competitive, rural middle of nowhere placements the norm not the exception!
We wrote another post about why you need a plan B to the JET Programme.
5) Teach at Kindergartens/Pre-schools
Although Junior High ALTs may have to smile and play with the kids here and there, the preschool/kindergarten teachers can really expect to get their hands dirty playing with kids. Stamina, cheer and lots of creativity are needed here.
Pay can vary greatly by institution and position. A lot of kindergartens offer full time work which will come with full time + overtime hours. Though others you will see as regular kindergartens/preschools with no particular English program willing to hire native teachers on a trial or part-time basis just to play games with the kids and "give them a feel for English.
There is a rising trend to use the word "International" in the institution name suggesting general education is via English, Chinese, French or sometimes even Korean. These native teachers are expected to do a lot more than just teach English. Taking care of the kids, lesson planning, gym activities… it all is on your shoulders. If you're looking for a challenge and love kids, then this is for you. Or, if you just want to work 2-3 days a week, you may find a kindergarten/preschool in your area willing to take you in part-time.
Pros: Much more room for personal career growth and creativity, flexible schedule for part-timers, you can be a superstar to the kids and moms, variety of activity in your day.
Cons: Barrier to entry can be very high for full time positions, lesson planning can be all on you, sometimes you are the only one responsible for all the kids, kids get sick a lot so you either need a Godlike immune system or a lot of medicine from back home.
6) International School Teacher
The word "International" is used ever more in Japanese educational institutions, but only a handful are actually accredited international schools. These schools follow an international curriculum with high standards. You see some expat parents who may be in Saigon one year, Texas another and Yokohama the next. They need to know that their kids can easily transition in and out of these environments. Thus, the international curriculum provides that for them. Most are taught in English for the core subjects and in some cases partly in the local language for other subjects like gym or art.
Just as in the UK or the US, foreign languages like French or Spanish are offered and thus non-English natives have opportunities too. International school teachers usually must hold teaching degrees and qualifications. Pay and other benefits are the highest in the list thus far on average. Placements are usually handled abroad out of Japan, but applying directly for International schools if you already live here is also possible. Barrier to entry is very high by Japan's standards, so few teachers leave these kinds of positions, which reduces the number of positions that come up. If you get a job offer to a real international school, you don't blink, just go!
Pros: More responsible for your own work, getting more involved in Japanese society, more opportunities to climb ladders in your career, higher pay opportunities.
Cons: More responsibilities, time off not guaranteed always as deadlines must be kept for projects.
7) University Teaching: Part-time or Full-time
This one trumps everything here in terms of benefits, pay and time-off. International school teachers do really well for themselves but they work all year round. University teachers can do just as well with only a few days a week teaching and all the holidays off-then again, that never goes on for long as they tend to put you on a million committees and you are expected to be doing research!
If you have a higher degree, you may be able to get part time work at a university.
Unfortunately, the trend now is to hire teachers into a separate department, technically not the university, and thus teachers there are offered fewer benefits. This trend is real but not the norm yet. Japanese law allows the universities to consider lecturers as temporary employees for up to 5 years (which doesn't sound very temporary to me), but this may change in the near future as university lecturers wholly disagree with this (and rightly so). This is still one of the highest paying, highest benefit jobs teaching in Japan!
Pros: High pay ratio to teaching time, opportunities to teach at multiple institutions simultaneously, much more involvement in planning own classroom curriculum.
Cons: All responsibility for class is on the professor, Super-Saiyan two level barrier to entry, must have higher degrees, often apply a year in advance, networking and connections a big plus as positions are often not advertised.
Other options still abound! These are just some of the most common types of teaching positions available to you in Japan. Consider your options not only for benefits and aptitude, but also your visa. If you don't have one yet, you will need a full time positions to sponsor you. You might need some help ensuring that you get an interview at the school you are going for, so here is our guide on making your application stand out from the crowd.
What has been the hardest thing about getting a job in Japan? Let us know in the comments or on Facebook and we will help you figure it out!